This month's book was
Shiro: Wit, Wisdom and Recipes from a Sushi Pioneer
by Shiro
Kashiba, a local chef and personality.
We all very much enjoyed his wonderful attitude, determination to do his best, and all the hard work he put into learning and mastering his craft.
There wasn't a ton to discuss about this book, except Shiro's life and the beautiful book design. If you didn't get a chance to read it, you should at least take a peek...it is gorgeous!
We are still talking about trying to do a dinner out at his restaurant. Bring your calendar to the next meeting, and we will try to pick a date.
Our meal was just delightful!
Julie D. - tuna poke and rice crackers
Laura H. - smoked salmon and cheese and crackers
Katie W. - Manila clams Steamed with Sake (How did I not get a photo of this treat?!?)
Katie S. - Handmade sushi rolls
Heather McN. - sushi rice in tofu packets
Dawn R. - Asparagus with Sesame Miso
Vanessa brought some more

yummy Japanese treats: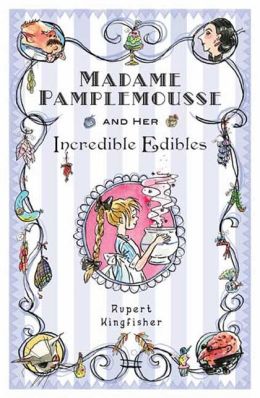 Next month we are taking it easy and reading a kids book, Madame Pamplemousse and Her Incredible Edibles by Rupert Kingfisher. Think French, silly, and tasty!
We are also taking up a collection to thank the church for letting us use their wonderful dining hall and kitchen for our group, so please bring some cash to chip in!